Wedding Shoes 101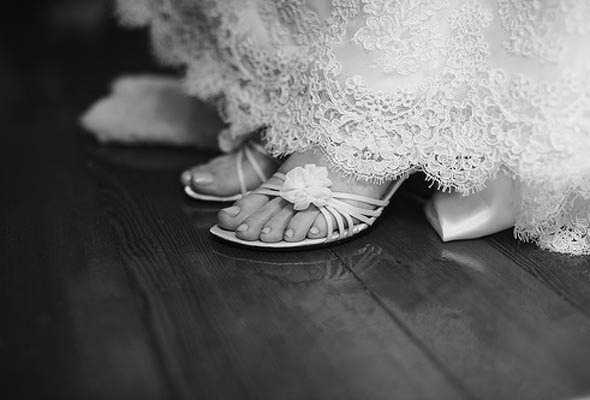 When choosing your wedding shoes there may be a few things you would like to keep in mind:
*Height: remember you will be wearing these for several hours.
*Size: It's not a bad idea to get a half size bigger, for comfort reasons.
*Style: Your shoes don't have to be white!
*Reception Shoes: You  may want to have slippers or flip-flops for the reception. Sooner or later those heels will hurt your feet.
*Price: Search several websites/stores for your shoes. Some stores may offer a better deal.