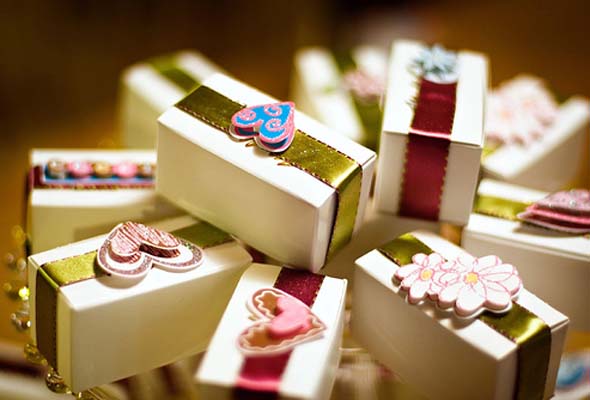 Your wedding day is one of the most important days of your life. You want to make sure your flowers are perfect, your bridesmaids are there, and your entire day goes as planned. Here are a few tips to ensure you have a smooth reception and a great time!
1. Choose a theme: keeps things consistent and organized
2. Have centerpieces
3. Set the mood: use candles
4. Send save-the-dates
5. Create/Brainstorm guest list in advance
6. Create affordable edible favors
7. Have something to do for the little one (coloring books, small toys, tec.)
8. Thank guest at the reception
9. Limit entrees to two choices
10. Have soft music playing during dinner
11. Have a schedule
12. Give each bridesmaid her duty ahead of time
13. Be on time
14. Plan ahead
15. Have beackup vendors just in case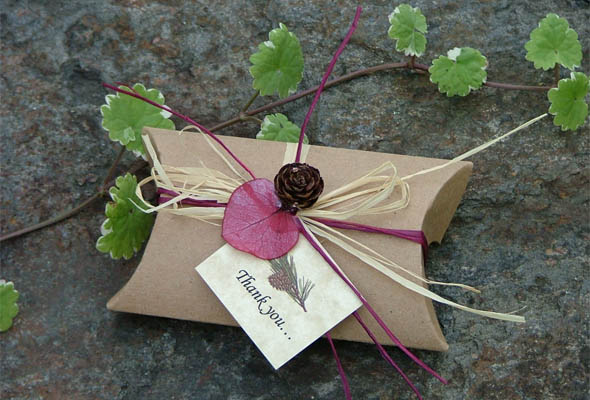 Choosing your wedding favors can be a difficult task on hand. You want to make sure it is memorable, but also not something that will be tossed aside and forgotten. A very popular item brides have been using are seed packets. I mean who is going to throw seeds away? All women love to plant and garden. As your plant grows, it serves as a constant reminder of your wedding. It's a gift your guests are sure to love, it's very "earth friendly", and symbol of your special day. Check some out at My Jean M and Beau Coup.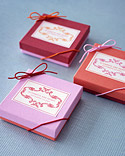 The packaging of your wedding favor is imporatnt. It makes a statement and is a way of thanking your guests for attending your wedding. These boxes are from the Martha Stewart line. You can have a sticker printed with the bride and grooms name and date. Little jewelry boxes can be used tol hold candies and other treats. Lastly, use stretchy ribbon material to add around the box for added detail. Now your favor is complete, quick, and cheap.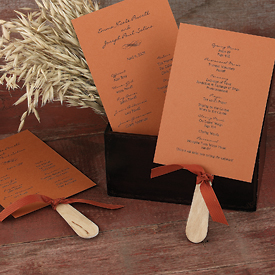 The ceremony is an important event on your wedding day and your guests need to know what is happening and the order in which things will be taking place. That is why programs were invented. It's a simple way to let your guests know the type of music that will be played, who is in the wedding, and so on.
The ceremony programs can be bought or printed, but it is highly recommended that you have them. They should include all important events in the correct order.
The programs above are popular for outdoor weddings in the spring or summer. They are known as fan programs and are used to cool down guests when the weather is a bit hot. If you are interested in these particular fans you can see more of them at My Jean M. Another great site with programs is Invitation Consultants.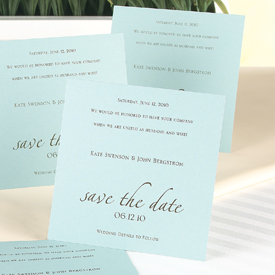 These Save the Date Cards are a great idea. They allow your guests to know that an invitation follows and gives them more time to plan. These cards can be sent out as far as one year in advance. Wedding invitations are usually sent out just 2-3 months prior to the wedding. Sometimes that is just not enough time for your guests, especially those out of town guests.
These cards can be found at Jean M. The square card can be ordered in several colors. For more information please visit the Jean M website. The website offers some wonderful ideas for any upcoming wedding.
If cards are not something you are interested in, many brides also send out magnets. Another popular way to announce your wedding date.