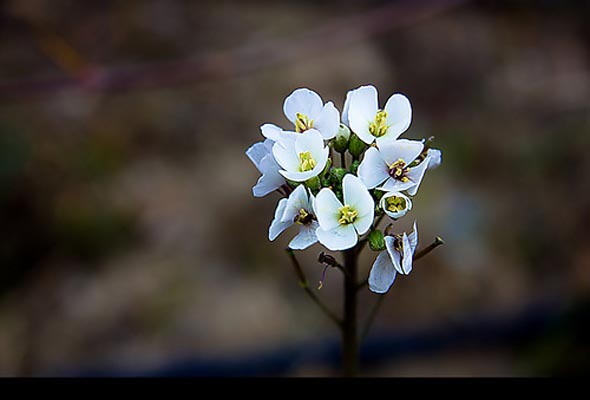 The best way to preserve your wedding bouquet is to hang them upside down. You can hang them from a hangar and hang them in a closet. This will allow the water to be drained from them and they should dry fairly quickly. By hanging them upside down, you will also preserve the shape of the flower. They won't be crushed or smashed when you hang them. This is the best way to maintain your entire bouquet as it was on your wedding day.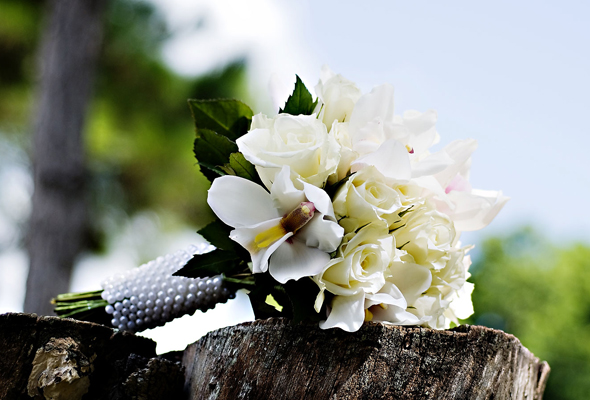 We have so many flowers to choose from, so how do we know what to choose? The best advice I can give is to look through endless amounts of pictures until you find just the right one. After all, you will be the one holding them on your wedding day.
Most brides tend to have hints of color in their bouquets. Keep it simple! You don't want too much flare or it may draw eyes away from the real beauty, you!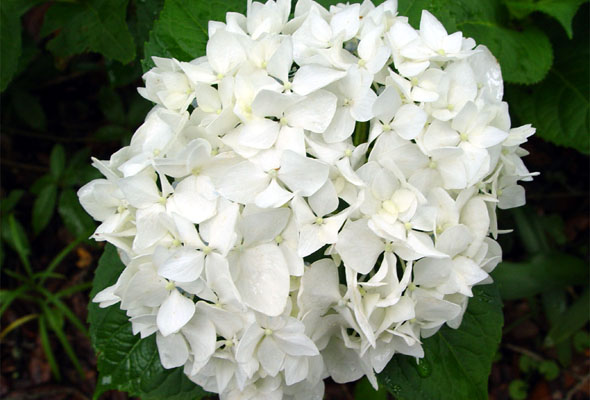 Overwhelmed with what flower to choose for your wedding. Here is some basic knowledge on some popular wedding flowers.
Daffodil: A spring flower, come in several colors and are available during summer and fall months.
Gardenia: A whote flower, great aroma, the flower is said to be good luck.
Hyacinth: Very fragrant, comes in an assortment of colors. The blue hyacinth is the most popular pick for brides.
Hydrangea: Also comes in an assortment of colors. Available during the spring and summer months. This flower is not as fragrant.
Lily: Come in a few colors, white being the most popular, lightly fragrant. Has a very long stem.
Orchid: Also known as bell flowers, are lightly fragrant. This flower has an assortment of colors.
Roses: Come in many assortments, shapes, and sizes. Lightly fragrant and symbolizes romance.
Tulips: Come in an assortment of colors, as well as many sizes. This flower is lightly fragrant.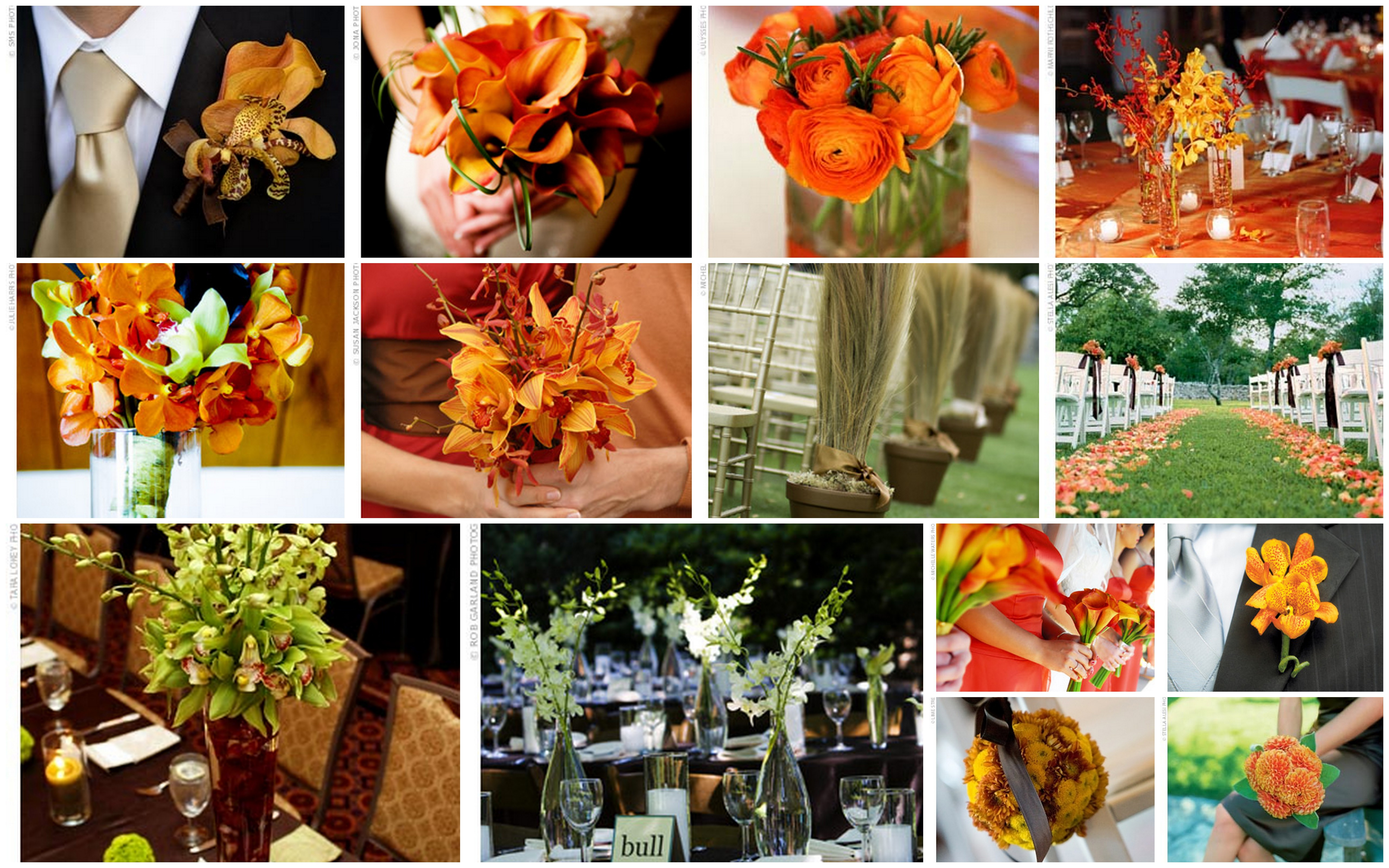 Orange is one of the colors of romance. It's soft, but bright and looks beautiful in year round weddings. Green is a calming color. It is well complimented with orange because it is subtle. Combining them both with give your wedding a sense of calm and beauty, but romantic as well. Because they are opposite colors on the color wheel they work well together. If you are planning a fall wedding, you may want to consider the beautiful combination.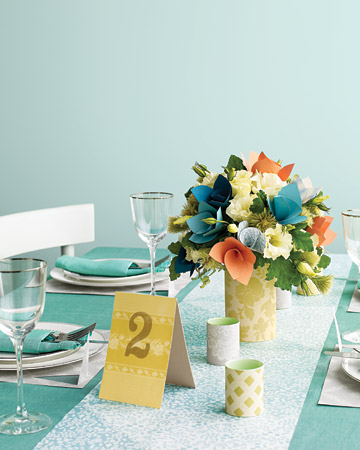 Have a budget crisis? Not sure where to cut costs? Worried about how to pay for your wedding in this economic crunch? I have a solution for you or rather Martha Stewart does. Flower arrangements can be a bit pricey. You can cut costs significantly by creating your own table arrangements. Martha Stewart has some great kits that come in multiple colors as well as several different types of flowers. You can hand make them yourself with step-by-step instructions. If you have ten tables at your weddings and spend approximately $50 for flower arrangements per table, you just saved a whopping $500. With cuts like that you can save quite a bit of money. If you are interested about where and how to make the flowers you can purchase them at Michaels Craft Stores or go online at Martha Stewart Crafts.
Wedding Flowers
Choosing your wedding flowers can be a difficult choice. It seems as if the whole day consists of flowers and it is. You need flowers for your bridesmaids, ceremony, reception, yourself, and the list could go on. The best advice to begin with is to choose your color(s). Many people use darker colors for fall weddings and the lighter colors for spring/summer weddings, however, that has changed. I've seen a variation of colors at all times of the year. Keep in mind some flowers may be seasonal and harder to get at certain times of the year.
Once you have chosen your colors, give yourself a budget. I called around to see who had the best deal on flowers and then when I found the place I came in with a list. I said I wanted certain flowers for the flower girls, told her what I wanted my bouquet to consist of, and so on. She gave me an estimate that was over my budget so I asked her what we can cut back on. She was great and worked with me. Don't get discouraged when you see the estimate. Sit down with your florist and tell them what you're looking to spend. They will be happy to work with you!