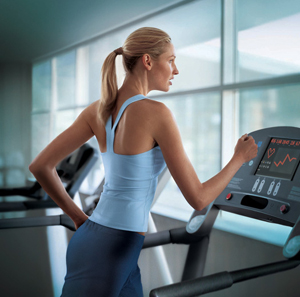 If you want to get in shape for your wedding here is one way to do it. Go to the gym! Now all gyms are offering so many great deals. First month free, coupons, free day care, and all gyms usually offer a free trial (usually 2-3 days). If you join larger gyms they can offer classes for free, as well as advice. Many gyms have pools, classes, weight rooms, cardio, showers, steam rooms, and much more. There is no reason not to join. Here is a list of the top five gyms, in my opinion of course. They have great deals, freebies, or have a great deal of amenities.
1. Bally Total Fitness: Why are they so cool? Their monthly rate is only $24.99 (no enrollment fee) and if you travel a lot, they offer plans. If you are one side of town and can't make it to your local Bally they charge you $3.00 more and then you can go to any Bally. If you travel state to state a lot, you can get a Nationwide pass for only $29.99 a month. That's not a bad deal if you ask me. They also let you try them free for seven days!
2. Curves: A gym just for women in case your are subconscious or just don't like working out with sweaty men. They offer weight management plans, success tracker (where you can login and keep track of your progress), and advice from trainers. Another great perk, there are many of them all over the U.S.
3. Planet Fitness: Offered in 32 states acorss the nation this gym. They are also one of the most inexpensive gyms out there. There average price is $99 for a year long pass. That is only $8.25 a month. Now you can beat that and there is absolutely no excuse to say you cannot afford the gym. Everyone has $8 a month to spare.
4. Powerhouse Gym: Powerhouse gym has been around for 30 years so you know they are trustworthy and experienced. They offer free trials and have many locations.
5. Gold's Gym: Offers a seven day trial. Gold's Gym also has many locations nationwide. They are working with other companies to offer discounts, such as a 25% discount off diet.com and a discount to AARP members. You can also track your progress using facebook.
Of course you can always join the local YMCA as well. It may become hectic at times because it's a family involved atmosphere, but they have a lot of amenities.
Can you imagine dancing your way thin? Sounds too good to be true right? Wrong! Many gyms offer unique and fun classes where dancing is the concentration, a form of cardio. You work every muscle in your body and have fun at the same time.
One very popular class is Zumba. Many gyms offer the class (about an hour long), with loud fun music while your burn a lot of calories. You can burn anywhere from 300-450 calories in a single class alone. If you can't afford the gym, check out their website. Zumba offers DVD's for sale.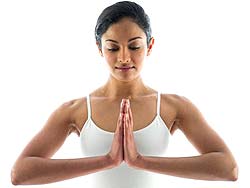 Yoga is a great way to get fit. It's been known to reduce stress, de-fuse anger, reduce headaches, help with posture, and so much more. If you are determined to loose weight and stick with it, Yoga is a great way to help. You can join a gym, most offer several kinds of Yoga classes that usually run about an hour long. However, if you are strapped for cash you can also buy or rent DVD's for beginners as well as advances Yoga users. If you would like to read more about it and learn the postures and moves, visit Women's Fitness. They offer some great advice, suggestions, and articles about Yoga in general.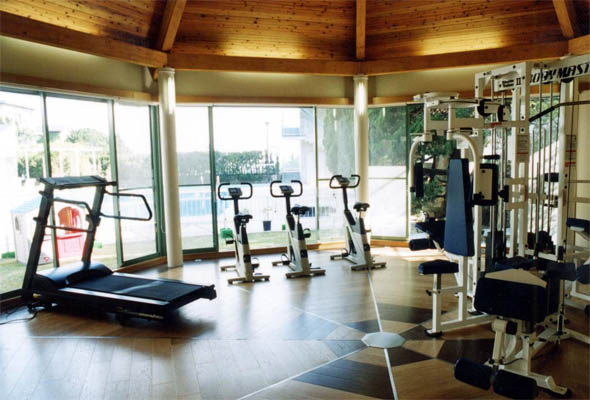 Okay so you want to look your best in your wedding dress right? Who doesn't! I can't tell you how hard I worked before my big day and the fact that I ate like a bird so I would fit in that dress. Every bride suffers and goes through extremes to make sure they look their best. Below are a few planning tools for a great wedding body.
* Know your BMI and what your weight should be for your height. Courtesy of The Knot!
*Download exercise How-To's and directions from Women's Health.
*Need a playlist to go with that running? They say the music you  listen to influences the way you exercise. Download a Playlist from Redbook for your new lean mean fighting machine body.
The best way to loose weight the quickest is to walk or run. This is a cardio exercise that burns fat and calories at the same time. If you are not one that exercises often, you may want to start off with walking. Walk three times per week for at least 30 minutes. However, this is not just any walk. You must speed walk to get your heart rate up. Once your body has grown used to your exercise regimen, up the ante by adding another day, or longer walk periods. Slowy do walk and run intervals.
What do 99% of all wedding dresses have in common? No it's not the white fabric nor is it sequence and bows. I'm talking about the missing sleeves! A girl's worst nightmare is to step on the dance floor with flabby arms for all her friends and family to see.
Lucky for you tone arms can be had in just a few workout sessions. There are no fancy diets, no magic pills, just you and the weights. Follow these tips below to achieve tone arms.
Tip One: Push-ups are not just for military men. You can do push-ups any time of the day at any location. Your goal here is volume. You want to do three sets of 12-15 reps. If you cannot complete these on your own then use your knees for assistance. If you still have trouble try doing a push-up against the wall.
Tip Two: Dips are the best at home workout for your triceps (the muscle on the back of your arm/aka grandma flab). You can perform simple dips with any household chair or countertop if it's low enough. Just like push-ups you will want to do a high volume.
Tip Three: Dumbbell Curls are another great arm workout. Get a weight and complete 12-15 reps. This will work out your bicep muscle. If you don't have a weights find a household item that is heavy. For instance, a dictionary would work.
Perform these exercises four times a week for those tone arms! You should see results within 2-3 weeks.