Gorgeous and affordable wedding dresses, that don't break the bridal budget.
Are you looking to cut costs on your wedding? Find your perfect wedding dress from this lovely and elegant selection of discounted, yet beautiful wedding gowns below.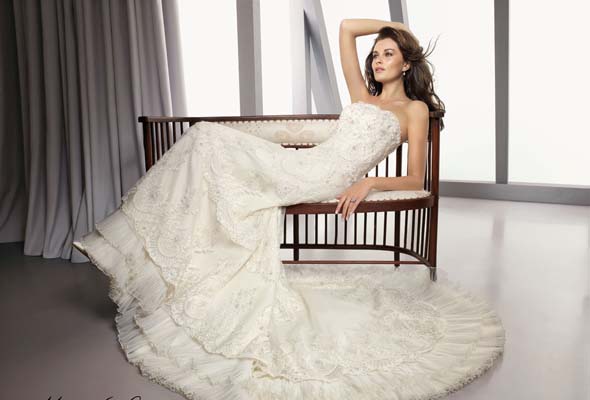 When it comes to your wedding dress you want what every woman wants, the perfect one. Here is a list of our favorite gown designers.
Nicole Miller (Budget Friendly)
Allure Bridals (Budget Friendly)
Demetrios Bridal (Budget Friendly)
Not sure what to wear to a wedding? Let us help!
Semi-Formal: Men wear a suit and tie, women should wear a cocktail dress or nice skirt. Refrain from wearing white, that is the brides color.
Beach Wedding: Light colored suit for men or dress slacks with a nice collard, button down shirt. Women should wear a nice sundress (more on the formal side).
Casual Wedding: Dress slacks and button down shirt for the men, ladies nice dress slacks, skirt, or dress.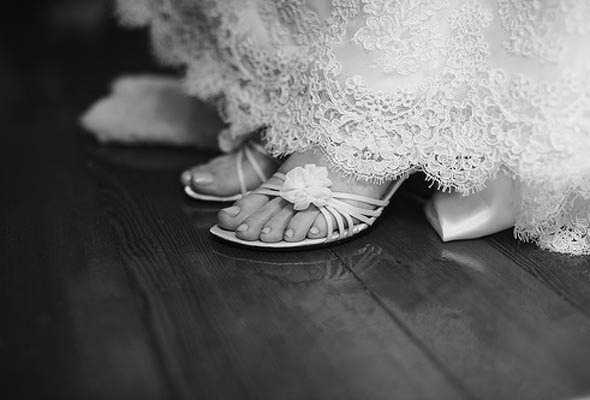 When choosing your wedding shoes there may be a few things you would like to keep in mind:
*Height: remember you will be wearing these for several hours.
*Size: It's not a bad idea to get a half size bigger, for comfort reasons.
*Style: Your shoes don't have to be white!
*Reception Shoes: You  may want to have slippers or flip-flops for the reception. Sooner or later those heels will hurt your feet.
*Price: Search several websites/stores for your shoes. Some stores may offer a better deal.
When picking your jewelry out be sure and keep it simple, especially if your dress has a lot of beading and sequence. Like they say, less is more. Most brides keep it traditional with a simple pearl  necklace and earrings. However, if you decide to do something different just remember no more than two pieces of jewelry. This is not including your wedding rings. If you wear earrings than go with a necklace, but not a necklace, earrings, a bracelet, etc. A bride is supposed to look timeless and elegant. Keep that in mind when picking out your accessories.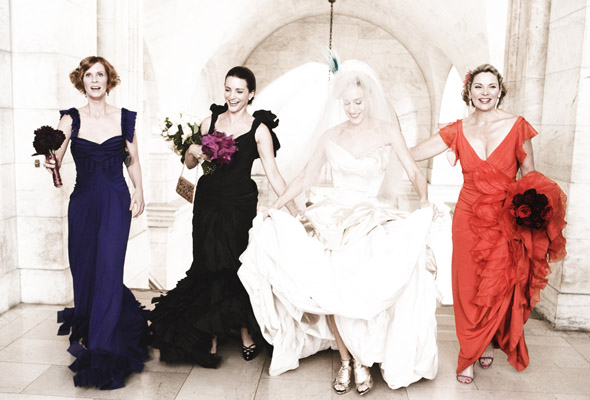 Who says your bridesmaids dresses have to match or that they all must be the same length and style? Let them all wear a different color dress or have them wear the same print, but have each dress a different length and/or style. Each bridemaid can have a dress that matches their own personality and taste.
The dresses can also coordinate one another with matching flower bouquets, shoes, and accessories. Your bridesmaids can also wear similiar if not the same hair style. With the same hair styles they will correlate one another, but allow some difference between them.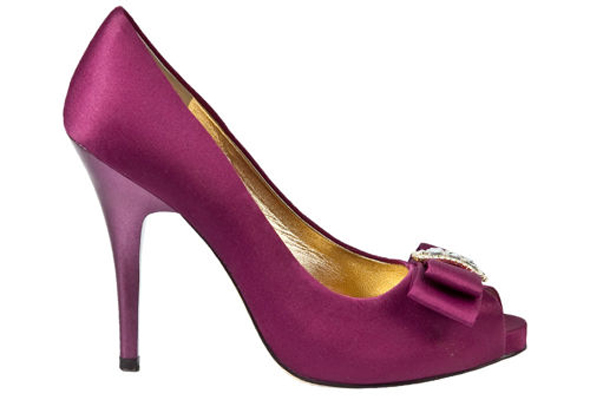 Wedding shoes can be a pretty important item to purchase. Most brides tend to go with white or ivory, but I like a little funk. A friend of mine wore hot pink stilettos under her gown. They were by far the cutest shoes I had ever seen and yet looked very fashionable under her dress. Whenever she sat down or picked up her dress you received a glimpse of her hot pink pumps. So does that mean you have to wear white or ivory? No! When searching for your heels, wear your favorite color or match the bridesmaids dresses. Who says you can't have the best of both worlds?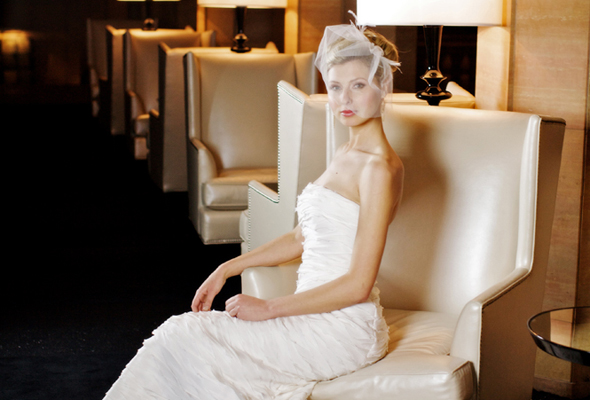 When getting married you have an assortment of veils to choose from, therefore, leaving you wondering which one to choose. A particular veil that is making it's way back into weddings and the fashion world are birdcage veils. Elegant and petite, it makes for a beautiful hair piece. They come in many styles, sizes, and varieties. Get many ideas from Castle Bride Couture.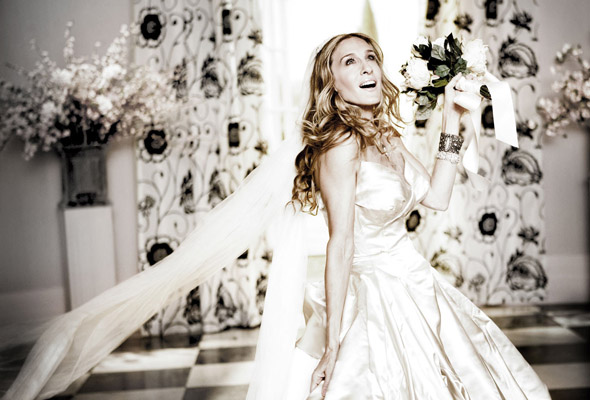 Fall fashion is almost here. New dress, gowns, and lines will be showcased in just a few short weeks. Here is a sneak peek into Fall 2009 and Spring 2010.
1. St. Pucchi

2. Jim Hjelm
5. Vera Wang
It's hard to believe how weddings and bride's have evolved over time. Years ago women left nothing to be revealed. Veils and dresses covered the bride from head to toe. Centuries later women show more skin in their wedding gowns. Prices have also gone up significantly through the years. How is it that so much has changed over time? It seems to me wedding dresses get bigger, longer, and pricier. My mother-in-law told me that she did not have much money for a wedding dress and so when it came time for her to purchase her dress she went to a small store. Her dress was simple and white, just reaching the floor and cost her a whopping $40. My mother purchased her wedding gown from a JCPenny catalog in 1984 for $350. Why is it that we are so willing to pay any price for that perfect dress? The answer is simple, we want to look our best. Just some food for thought as you are out shopping for your wedding dress.