Necklines
Popular Necklines
Bateau: Also referred to as boat neck. It runs from shoulder to shoulder and is close to the neck.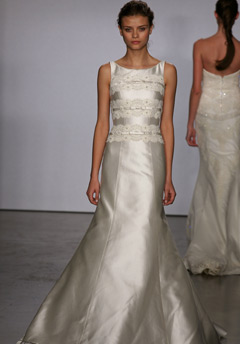 Halter: This neckline has two straps that tie or clip behind the neck.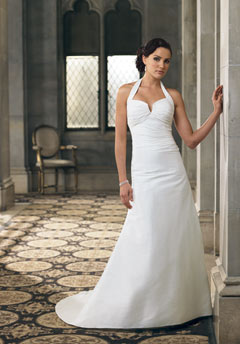 Jewel: This neckline has jewels or beads that make up the neckline and draw attention to the upper half of the dress. If wearing a jeweled neckline, brides often do not need a necklace.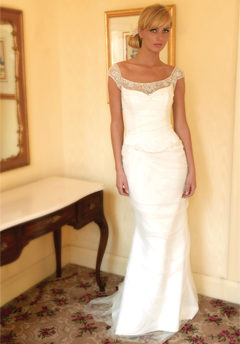 Off the Shoulder: These types of dresses hang off the shoulder. It is an elegant look that frames the face and gives support for the bodice.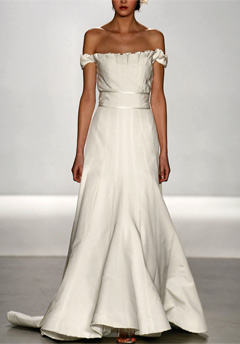 Scoop: This neckline creates a U-shape. Most figures can pull off the scoop neckline because of the great support it offers.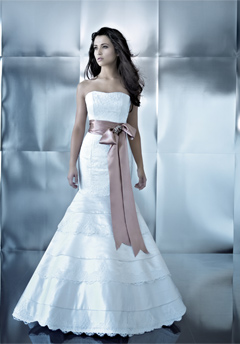 Square: This neckline has a straight horizontal bodice that creates a square shaped neckline. It is similar to the scoop and offers great support.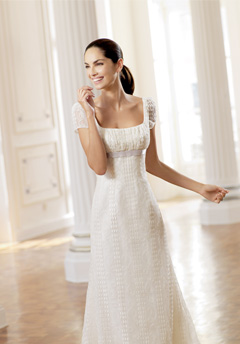 Strapless: A strapless neckline does not have the support of straps.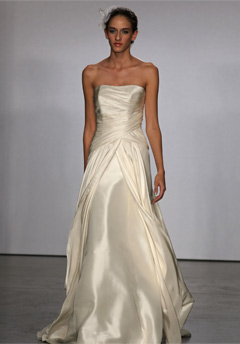 Sweetheart: This neckline has an arc over each breast creating a heart-shape. This look is often found on strapless dresses.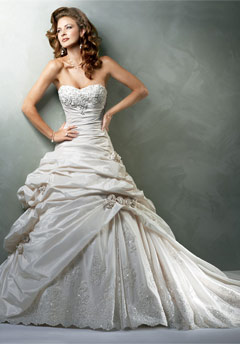 V-Neck: Has a V-shape that drops between the breasts and can have a deep V-shape to create a more revealing look or a subtle one. This neckline is great for all types.