Wedding Guest Fashion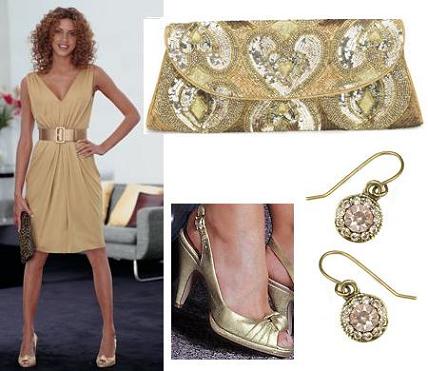 Have you ever wondered what you should wear to a wedding? I know I have! Your first clue is in the invitation. The invitation will list the month of the wedding, time, date, and place. These are all great sources of information on what you should be wearing. The wedding invitation can also lend more information than you think. If it happens to be a kind of invitation that is printed on heavy cardstock with fancy font and wording, chances are you need to be semi-formal. If you get an e-invite or the invitation has wording such as "We're Getting Hitched" than you're probably safe with a cute spring dress.
If you are traveling to an out of town wedding than make sure you purchase an outfit that can withstand the traveling demands. Many fabrics are wrinkle-free. If your fabric has Lycra than your dress may withstand some tossing and turning. The most important no no of all is DO NOT and I repeat DO NOT wear white to a wedding. That is the brides color and you may get some dirty looks. We are not trying to steal the brides thunder! This is after all her big day!