Oscar de la Renta Spring 2009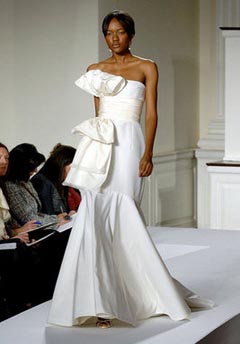 This white strapless gown is made from silk faille. The strapless white gown has a razmir bow.
Could this dress be any more perfect? Does the Dress Fit gives it five stars! But don't fall in love too quickly, this dress will eat up your entire budget. If you plan on going down the aisle in this gown, you better be marrying prince charming.
For more details please click here.