Alfred Angelo Bridesmaid Collection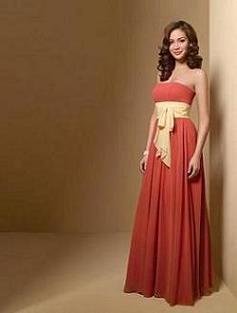 Have a fall/winter wedding? Looking for bridesmaid dresses? Brides usually go with a T-length dress or longer for their bridesmaids in the winter months.
This Alfred Angelo Collection is the perfect winter dress. The dress can be purchased in 55 different colors. The dress also comes in assorted sizes (including junior bridesmaid sizes) and options. Don't want a strapless dress? Well then add straps. Don't want all the bridesmaids wearing the same dress? Almost all of their dresses have the same 55 colors available. You can choose one color to coordinate your entire bridal party, but have them all in a different dress.
For more information on the Alfred Angelo Collection, please click here. If you would like more information on this dress, click here. Love this dress? Hate this dress? Own this dress? Rate it below using Does the Dress Fits' rating system.