Writing Thank You Notes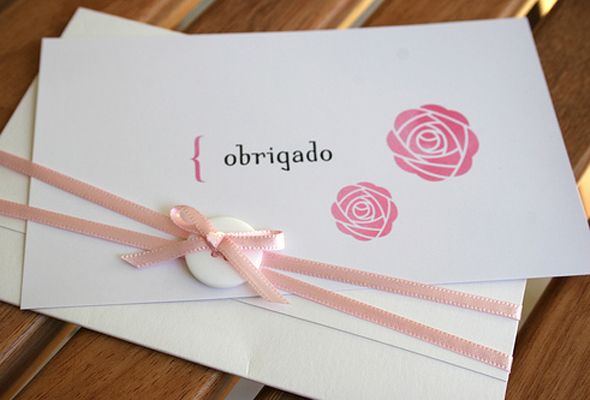 Here are a few great tips from the leading experts on writing thank you notes.
Tip 1: Begin writing your thank you notes as the gifts arrive. This will save you a lot of time in the long run.
Tip 2: It's best to purchase your thank you notes with your invitations so you have them available, however, your notes do not have to match your invites.
Tip 3: When sitting down to write you thank you notes, first write a list of who you will be sending them to,  their address, and what they bought. This can cut your writing time in half.
Tip 4: All thank you notes should be written within three weeks of receiving the gift.
Tip 5: All notes do not have to be written in one sitting. If you set a goal, such as ten a day, you will get through your list much faster.
Tip 6: Don't get stuck writing the notes by yourself, have your spouse do half the stack.
Tip 7: Don't want to fuss with envelopes and sealing? Send a postcard!
Tip 8: If cash was given, you do not have to mention the amount.
Tip 9: All thank you cards should be written by hand.
Tip 10: Not sure how to split the pile? Have your spouse write thank you's to his side of the family and you can take care of your side.