Wedding Transportation Ideas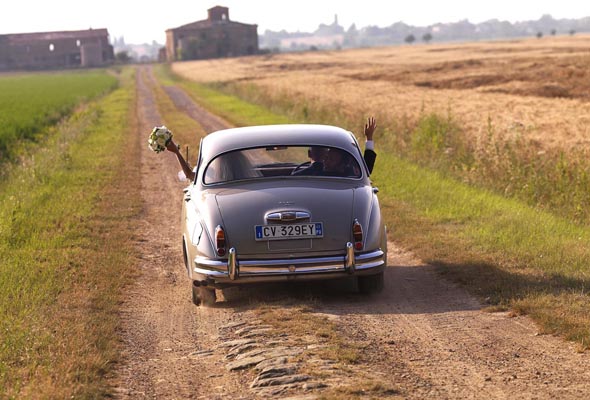 Transportation is important and we want you to know all the ways possible for you to arrive and exit in style. Here is a breakdown if what you can rent and what it will cost.
Limo: Ideally this is the most popular means of transportation. They seat about 8-10 people and cost about $75-$150 an hour.
Vintage Automobile: Classic and elegant, this has been another popular choice by many couples. Private and intimate and makes great pictures. Cost is about $125-$200 an hour.
Horse and Carriage: This is perfect for our vintage themed weddings. Cost is about $650-$1000 for around three hours.
Town Car: Very cost effective and affordable, yet still classy and elegant. Cost is about $35-$60 an hour.
Stretch Limo or Hummer: Carries the largest of crews, especially if you have a large wedding party. Cost is around $100-$300 an hour.