Wedding Colors: Green & Creme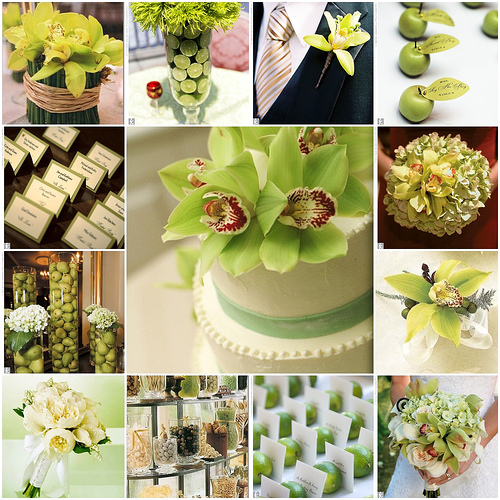 A very popular wedding scheme you often see is with the use of green. The color goes with so many other shades, but one particular shade that stands out is creme (cream). The two colors contrast one another so well. From flowers to place cards, the two colors are just stunning.
The best part about the color scheme is it can be used all year long, in any season. When choosing the colors you want, keep in mind what kind of mood it will create. For instance, if you want a very romantic setting you may go with a color such as red.
Once you have chosen your colors don't go overboard! Add a touch of color to the bridesmaids dresses of course and other things like: the invitations, flowers, and the favors. Remember you don't want your guests to feel too overwhelmed. Once you have added your color in those areas, you can move forward if it's not enough.