Unique Seating Cards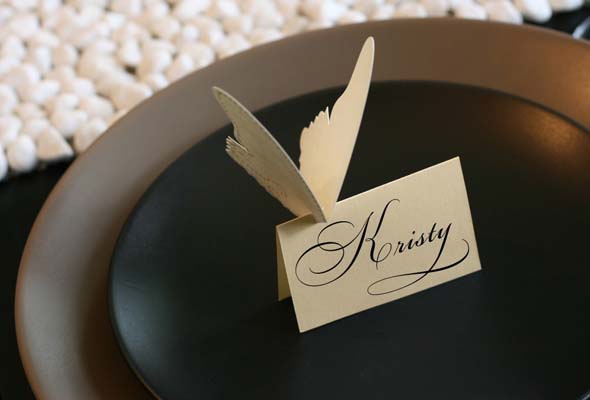 Need some ideas for seating cards? Here are a few great ideas that will wow your guests. Here are my top ten favorite seating card ideas.
1. Hanging Seat Cards: These unique cards are hing from the chair.
2. Shell Seating Cards: Having a beach wedding? Then these seating cards are for you.
3. Letterpress Cards: Cute, elegant, and embossed.
4. Wreath Display: Have your guests grab their cards from a beautiful wreath as they enter the reception.
5. Drawn Diagram: Guest won't be confused on where to sit because there is a drawn digram.
6. Anchored Seating Cards: If you are having an outdoor wedding these are ideal. These unique favors will not be blown away with the wind.
7. Butterfly Seating Cards: Beautiful and graceful, perfect for a spring or summer wedding.
8. Wrapped Paper Boxes: It's a favor and seating card in one!
9. Watercolor Place Cards: These cards have a hint of color and go well with the floral arrangements.
10. On the Rocks: Add a little nature with some rocks. These small rocks will hold down the seating cards.