Top 11 Wedding Dresses From Movies and TV
The folks over at Bella Naija, a style site from all the way in Africa, posted the 11 most iconic wedding dresses from film and tv. Quite an interesting topic huh? We see actresses portray brides in movies all the time, but do we ever really pay attention to the dresses?
What does Bella Naija define as an "iconic" dress? It's the style, as it is vastly applicable to today's bride, it's beauty, and most important, the scene's impact on the movie, series or show as a whole!
Coming in at Number 1 is Julia Roberts in Runaway Bride. I'm not a fan of the dress she's wearing, but the wedding scene in the movie is great. If someone asks you to name a movie about a wedding, Runaway Bride is probably the first one that comes to mind.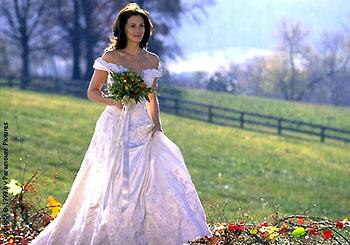 Check out the other 10 dresses here.