Fall Wedding Ideas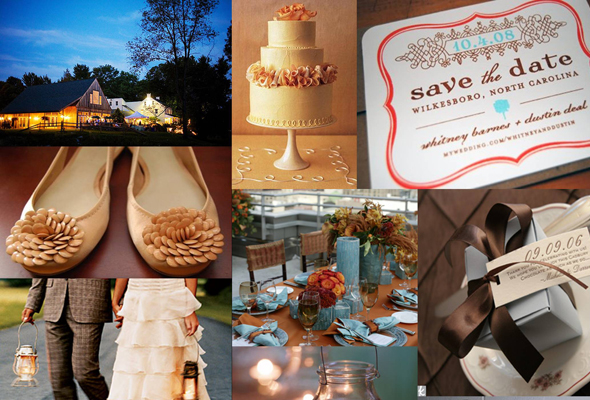 Fall is a very popular time for weddings. As a matter of fact September is the most popular month for weddings and with good reason. Fall is a beautiful time of year! It's a season that is perfect just about anywhere. Need any more reasons on why fall is a great time to get married?
1. The weather is perfect, not too hot, not too cold.
2. Who needs decorations when the leaves are turning colors?
3. You can use all those beautiful colors: orange, browns, etc.
4. Honeymoons will be cheaper because the fall season is their down time.
5. So many flowers to choose from in an assortment of colors.
6. Your wedding can be indoor or outdoor (you actually have a choice).
7. Bridesmaids can wear short or long dresses.
8. Sales! Many vendors need to move out spring and summer collections to make way for the new items.