Bridesmaids With Color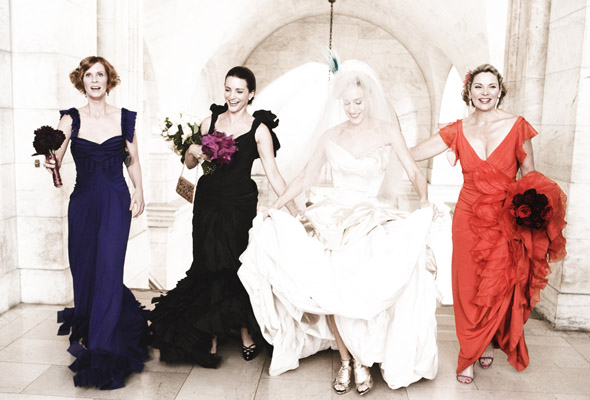 Who says your bridesmaids dresses have to match or that they all must be the same length and style? Let them all wear a different color dress or have them wear the same print, but have each dress a different length and/or style. Each bridemaid can have a dress that matches their own personality and taste.
The dresses can also coordinate one another with matching flower bouquets, shoes, and accessories. Your bridesmaids can also wear similiar if not the same hair style. With the same hair styles they will correlate one another, but allow some difference between them.