Bridal Budgeting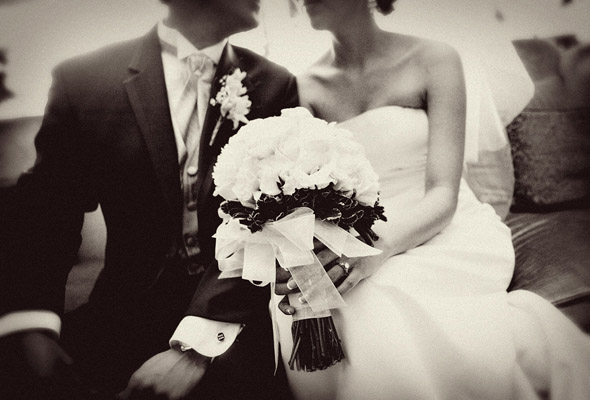 In this economy planning a wedding can be tough, so Does the Dress Fit wanted to help. We have come up with some tips that may be helpful during your wedding planning. Be sure to set a budget for yourself before any purchases or searching. You don't want to fall in love with a beautiful country club for your reception and then come to find it will eliminate your entire budget. We are also happy to help you with any questions, tips, or concerns you may have for your wedding. Just comment on this weeks featured post or contact us through email. We will be happy to do the research for you and inform you on whatever concerns you may have.
*First off, your reception will take a large chunk of your funding. This may be the very first thing to take care of on your list. Decide where, when, what food, and how much. Many times the reception hall or country club will take care of the cake, decorations, food, and alcohol for you. Sometimes getting the whole package can save. Many times halls and country clubs lock in on the 3-4 hour time period. If you want your reception to last longer than that, you will have to shell out another few hundred dollars.
*The dress is your next concern or was probably the first or your worries. When you know your entire wedding budget decide how much you would like to spend on your dress before you go shopping. I can't stress that enough. Do not and I repeat do not go shopping before you have your budget. It's best to know what you want to spend before you spend it. This way you go in with a positive attitude and know your spending allowance.
* The guest list can make you or break you. Obviously, the more guests you have the more money you will shell out. Be sure  to have just immediate family and close friends. If your paying per plate and on average a dinner for your guest will cost you about $40. If you can manage to cute just twenty people, you just saved yourself $800.00.
*Purchase your wedding cake from a grocery store rather than a private baker. I've seen some pretty impressive cakes that not just look better, but taste better than some that were done through a baker. A baker can cost you $1000.00 for a simple cake, where the your local grocery store can reduce that price by more than half.
*Favors can also be pricey and damaging to your budget considering you must give each guest one. Do something simple like M&M's, flowers seeds, or cookies. These are inexpensive gifts that they will love because they can eat them or plant them and they save you money.
*When hiring a photographer make sure you get to see their portfoilio and that you love their work prior to giving them a down payment. Once your sure you love their work have them give you a CD of your wedding photos rather than having them make you an album. That can cost thousands for albums. You can take your pictures, upload them to Kodak and create your wedding album through them. This will save you literally hundreds of dollars. I did this same exact thing and made albums for the parents and grandparents. I only spent $250 on four albums. You'd be lucky if you could receive just one album for that price from your photographer.
*When choosing flowers for the wedding also go in with a budget of how much you need to spend. Pick flowers that are full and have many flowers on one bud. The bigger the flower the less you need of them.