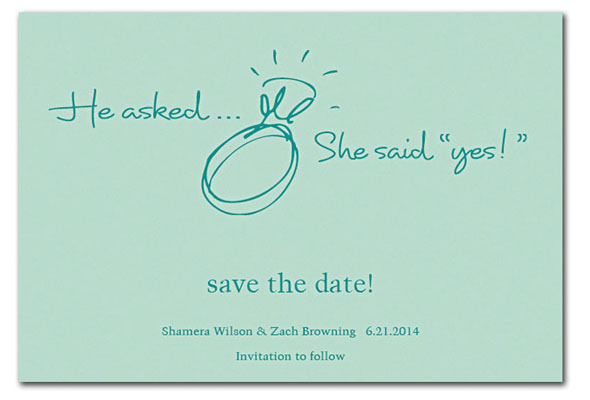 The man of your dreams has finally proposed! Now it's your turn to let friends and family know! Save-the-Dates are pre-invitations that are mailed out prior to your wedding announcements. They inform your guests of your upcoming wedding (the date) and that they are in fact invited. This will give them plenty of time to plan and prepare their trip, especially for out of town guests.
Invitation Consultants has some great save-the-date announcements to choose from. You can choose calendars, magnants, photographs, and other styles. With their great customer service and user-friendlywebsite, ordering is a breeze.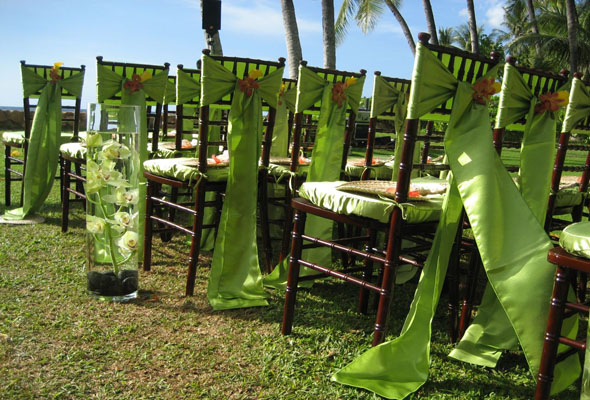 So here it is,  the day you create the guest list for your big day. Who do you invite? Naturally everyone comes to mind. That "everyone" can also cost a pretty penny and leave you with very little money towards other wedding needs. Your reception costs will take up a large portion of your budget. Between renting the hall, country club, etc., food, alcohol, cake cutting fees, gratuity, and taxes, it's normal for this portion of your budget to add up quickly. You also want to make sure your guests are happy and enjoy your wedding.  Here are some wedding guest etiquette tips.
*Children don't eat much, so why should you have to pay an adult dinner price for a child? You don't! Most chef's or caterers will have a list of foods that are child friendly not to mention price friendly.
*Focus on immediate family and close friends first when creating the guest list. Go from there.
*If the bride's parents are paying, it's customary that they get to have more say in whose invited and vice versa.
*Find out which is cheaper, paying for each individual plate or having a buffet.
* When creating the seating chart, put guests withing the same age groups together. You don't want twenty somethings at the same table with sixty somethings. Keep guests closer in age at the same tables so they have better conversations.
*At some point during your reception, go around and greet all guests. Thank them for coming to your wedding!
*If you have out of town guests, it's best to send them a list of hotels near your wedding reception. You know the area better than they do so they will trust your hotel suggestions and take them to heart.
*It's not a bad idea to send an itinerary to out of town guests. They may be in town for a few days and not know what to do. Suggest a few parks, museums, and places they can see.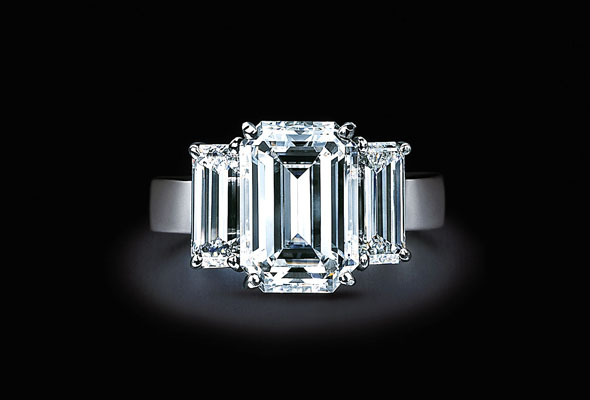 Every woman wants the perfect diamond. Not sure what you want? Build your own diamond at Blue Nile. You can select the diamond (round, princess, etc.) you want and the setting. The program allows you to choose the cut, clarity, color, and carat. So build your own diamond ring today.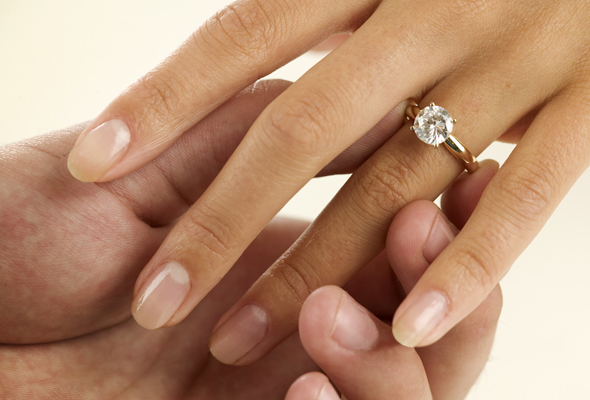 Whether you are currenlty enaged or married, we want you to share with Does the Dress Fit. How did the man of your dreams propose to you? Share your story with us!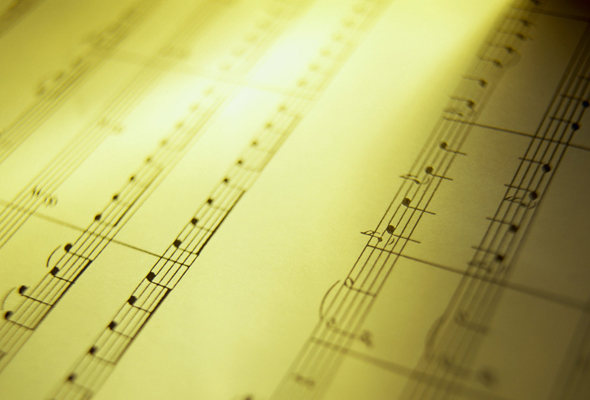 Your wedding music will  be heard all day long, at your ceremony and at your reception. However, choosing the right music can be hard, so were here to help. We've got the top fifteen choices for ceremony music. Many of these songs are written by various artists. If you don't like one rendition of the song, don't give up on the song. You may like one artist verse another.
1. "Canon in D" Pachelbel
2. "Air" George Frederic Handel
3. "Jesu, Joy of Man's Desiring" Several Artists
4. "Ave Maria" Andrea Bocelli or Sarah Brightman (one of my favorites)
5. "Trumpet, Tune, and Air" Several Artists
6. Prelude from Te Deum Wynton Marsalis
7. "Trumpet Voluntary" Peter Hurford
8. "Vivaldi Largo Winter"
9. "Charpentier: Te Deum"
10. "Gabrieli: Candzon V"
11. Wagner: Bridal Chorus"
12. "The Prince of Denmark's March" Anthony Newman
13. "Rondeau (J.J. Mouret)" William Picher
14. "Handel: Larghetto"
15. "Liszt: Dream of Love"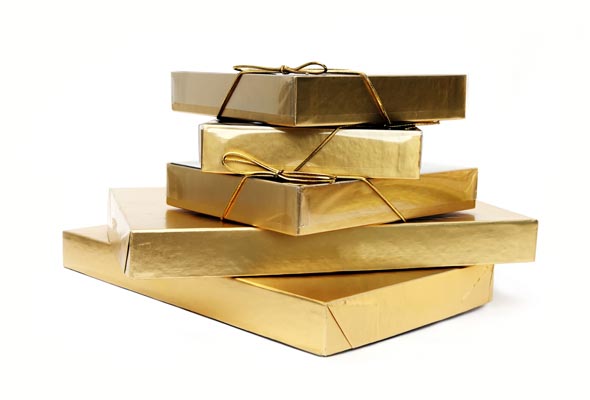 Choosing the perfect gift for the bride and groom is never easy. Here are some simple gift ideas that the blissful couple may enjoy if your not sure what to give them.
1. I know this sounds so cliche, but money is greatly appreciated by all. You can never go wrong with the gift of money. The bride and groom can purchase items they may need or put it away in the bank for a rainy day.
2. Their registry is always a great place to check for items they have registered for and surely need.
3. A gift card is another great gift idea. If your not sure where to get the gift card to, you can always give them a Visa card.
4. A fine wine is a great idea. Pin a note to the bottle telling them not to open in until their first year anniversary.
5. Gift Certificates to restaurants are always nice. After the wedding the couple must get situated. This means they many not have time for making dinner right away.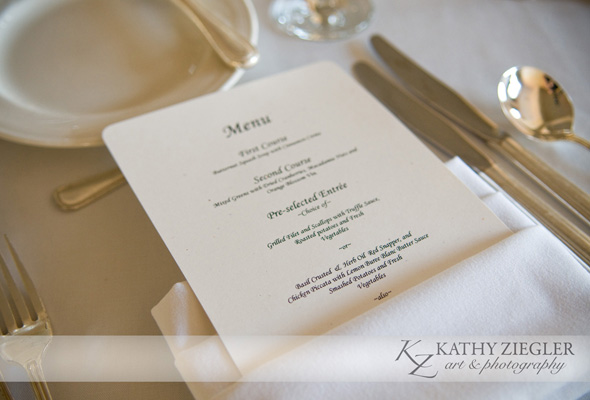 Part of your responsibility in your wedding planning is to create a menu for your guests. This can be tricky considering guests may be allergic to certain foods, or if you have vegetarians, and so on. So here are a few tips on what to choose and why.
*Keep it simple: when you get fancy that's when it may get difficult to please all.
*Stick with simple foods like chicken, pork, beef, and fish.
*Have options and more than one choice. For instance, if you choose fish or seafood as one dish, make the next option simple, like chicken. There aren't many people that won't eat chicken unless they are a vegetarian.
*Have at least two vegetables, a starch, and two meat choices (this will also make the vegetarians happy).
*Buffets are a great idea because the guest controls what they eat and how much. They can have seconds and eat portions that are suitable for them.
*Let the guests know ahead of time what the dinner options are so that they know what to expect. If they aren't thrilled with any of your options at least they can eat before the wedding.

Looking for some ideas for your rehearsal dinner? Search no more… here are some great themes you can use any time.
1. Island Theme: Have an easy dinner with island foods and Hawaiian leis for all the guests.
2. BBQ Theme: Have finger foods like chicken and burgers. Guests will love how low key it is and the parents will be happy because of how inexpensive it is.
3. Chinese/Japanese Fusion Theme: Have simple Chinese or Japanese foods or hire a sushi chef to make fresh sushi for your guests.
4. Fish Fry: Going to a local restaurant where the fresh catch is always good. Your wedding party will be happy they can get their hands dirty eating fish and chips.
5. Honeymoon Theme: Give your guests a taste of where your going on your honeymoon. Going some place tropical? Then have tropical food and a casual dress code.
6. Elegant Theme: Maybe you couldn't afford to have an all out elegant wedding. Well then treat your wedding party to a nice dinner at a steak house. It may not be affordable for 100 people, but can be easier on the wallet when there is only a party of 20.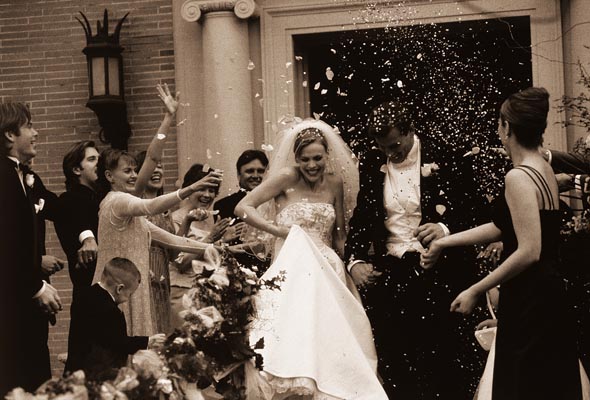 You look forward to your wedding from the time you are a little girl. You want a great spouse, children, and a happy marriage. Sometimes you may wonder is a great marriage possible? Yes, a "happily ever after" is possible. How? You can start off by taking some classes marriage prep), getting to know your husband or your wife is important, even if you think you know them well. Many churches have marriage prep classes and counseling to ensure you are ready for the long hold. You may think these preparations are a waste of time, but studies show couples who have taken any type of marriage preparation have longer lasting marriages.
These classes teach you about being open and communicating, family origin, what to expect in the first years of marriage, commitment, sexuality, and more. If you are getting married in a church or even if you are being married by the justice of the peace, consider a form of marriage success training. Many churches offer pre cana or another form of marriage and family preparation. It's something to consider and can only strengthen the bond between you and your spouse.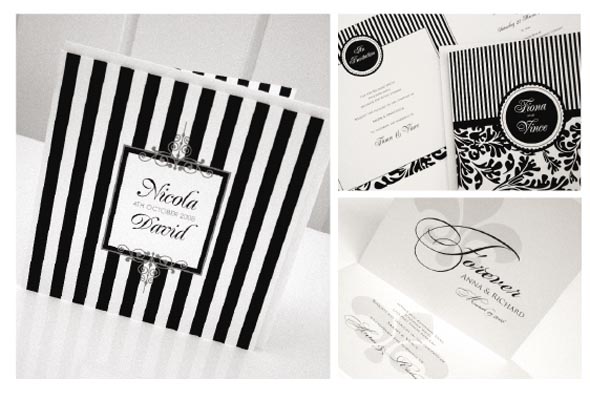 Stationary plays a huge role throughout your wedding planning. From save the dates and wedding invitations to the ceremony programs, you have choices to make. Why not get ideas from some of the best websites? You can get some ideas scoping through various websites in search for the perfect print, font, and color. Check out my favorite websites…
2. My Gatsby