We are coming to that time of year when the popular wedding months are over. Summer months tend to be some of the busiest wedding months of the year. Because the peak is declining, that means you can find some hot deals on items for your wedding. One of those items are wedding announcements. Many websites have incredible deals and sales going on. For instance, I noticed that Wedding Paper Divas has a special summer sale. Rexcraft has free shipping on all orders over $99. Invitation Consultants has promotions on select invitations. The Green Kangaroo has twenty invitations that are less than $450. So before settling on just any invitation make sure you do your research and see what kind of deals you can find.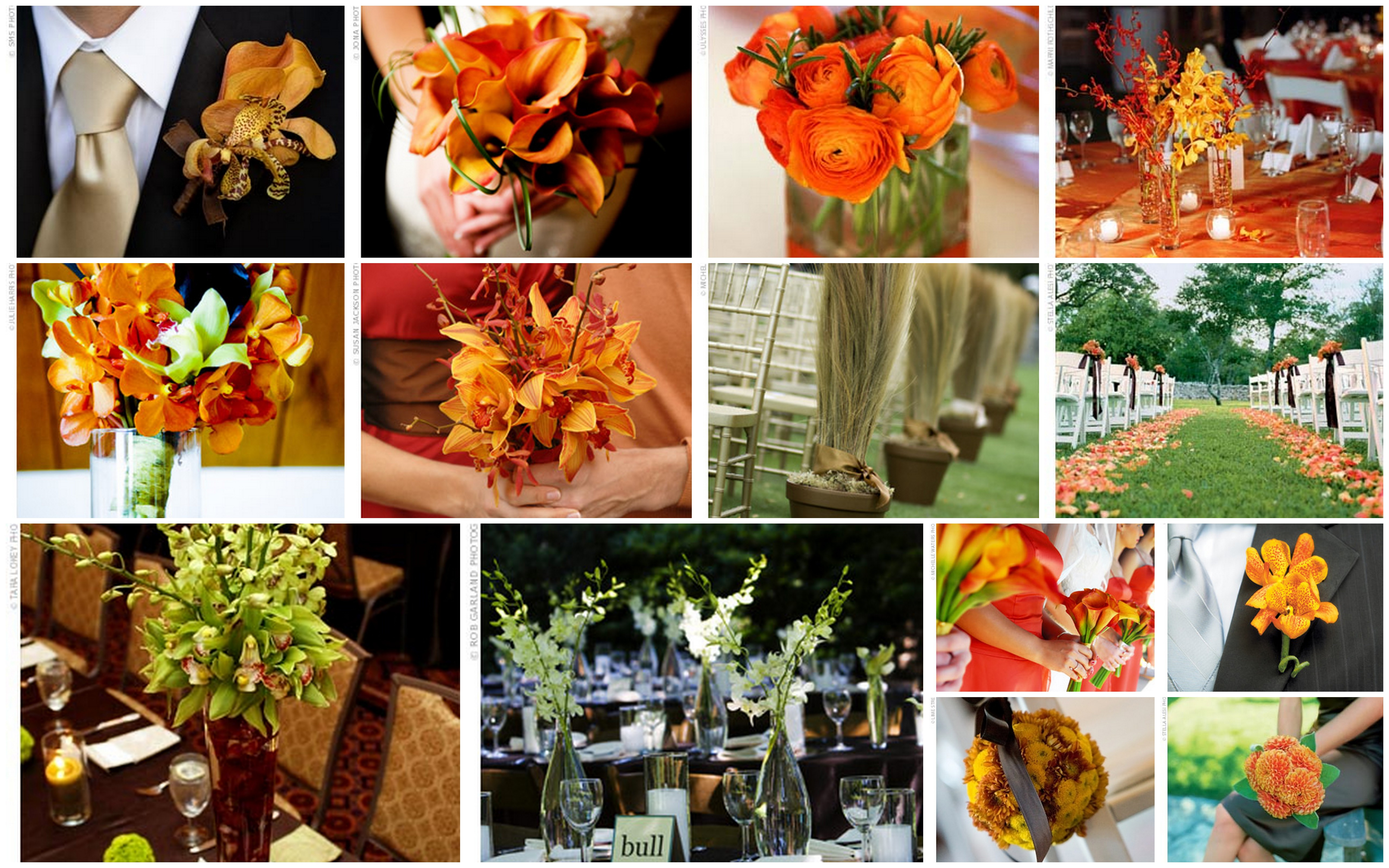 Orange is one of the colors of romance. It's soft, but bright and looks beautiful in year round weddings. Green is a calming color. It is well complimented with orange because it is subtle. Combining them both with give your wedding a sense of calm and beauty, but romantic as well. Because they are opposite colors on the color wheel they work well together. If you are planning a fall wedding, you may want to consider the beautiful combination.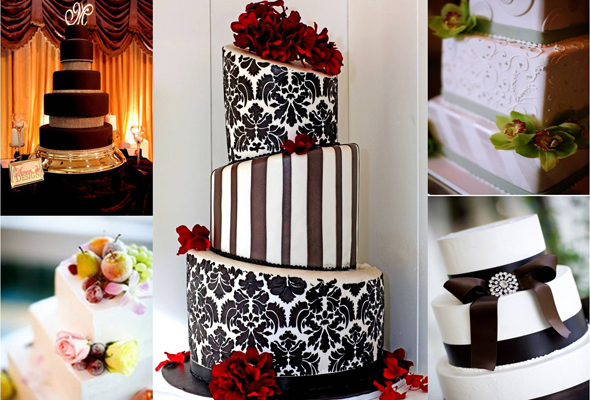 Most cakes tend to have several layers or tiers. However, the bride and groom must decide if they would like round tiers or square tiers or maybe a combination of both. Here are some creative photos of cakes with unique designs to fit anyones taste. Some like their cake with flower decor and others would rather have fruit. Either way the ideas for a cake are endless. Once you have figured out what you want your cake to look like, then you must decide what type of filling if any. Do I want chocholate or vanilla? It's possible that each tier could be a different type of cake. You may have strawberry filling on the top layer, vanilla hazlenut as your second layer, and chocolate marble as the bottom layer. My best advice to you is to see if you can taste (preview) your cake prior to your wedding. This way you won't be disappointed on your big day. It's best to go in with a picture of what you want your cake to look like. Without a picture your baker may misunderstand the design of your cake.
Green is always in no matter what the season. It's color is bright and vibrant and works for indoor weddings as well as outdoor weddings. You  may have told yourself that you know you want green in your wedding, but what can you pair green with? Green is a color that can go with many shades. Creams, blues, pinks, yellow, they all seem to compliment the color. Grab some ideas for favors, flowers, cakes, and table settings by visiting the Martha Stewart. They offer a color palette for almost all colors and provide ideas and inspiration for each. Another great website with inventiveness on wedding creativity is 100 Layer Cake. They have some of the best budget friendly ideas I hav seen in a long time!
Here are a few tips to make sure you look your very best on your big day. These ten tips will ensure you feel beautiful and vibrant as you walk down that isle.
Tip One: Choose a lip color that will brighten your face. You don't want flashy or over applied, but you want something that will brighten your lips. Many lip glosses and lipsticks have a stain so that you don't have to re-apply every thirty minutes.
Tip Two: Use waterproof mascara. Most brides do tend to cry on their big day, this way you won't have black streaks running down your face.
Tip Three: Be sure and have a trial makeup run with your makeup artist. This way you both know what you want and little time will be wasted.
Tip Four: Stick with lighter shades of eyeshadow. Brides are supposed to be natural and flawless.
Tip Five: Don't forget blush! This will give your face that natural glow.
Tip Six: Apply foundation sparingly. Apply down you neck, but stop there. If you apply it to your chest, you risk the chance of it getting on your wedding gown.
Tip Seven: Use an eyebrow pencil to touch up spots that may have been over plucked.
Tip Eight: Eyeliner is a great tool to help enhance those eyes and make them pop.
Tip Nine: Add just a little bit of perfume behind your ears. Your husband will appreciate this!
Tip Ten: Don't over apply anything you use. Sometimes when getting ready for a big event we tend to over use. Limit the amount of makeup and perfume you apply. Too much and it may be over kill.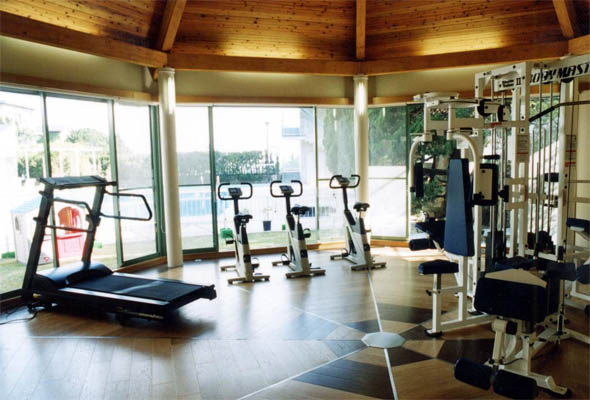 Okay so you want to look your best in your wedding dress right? Who doesn't! I can't tell you how hard I worked before my big day and the fact that I ate like a bird so I would fit in that dress. Every bride suffers and goes through extremes to make sure they look their best. Below are a few planning tools for a great wedding body.
* Know your BMI and what your weight should be for your height. Courtesy of The Knot!
*Download exercise How-To's and directions from Women's Health.
*Need a playlist to go with that running? They say the music you  listen to influences the way you exercise. Download a Playlist from Redbook for your new lean mean fighting machine body.
You have chosen the band or dj for your big day, but what songs should he/she play? Well you  need to take a few things into consideration. For instance, the age variations attending your wedding. Surely, you do not want rap music when 75% of your guests are over the age of 40. That probably won't appeal to them. So here is a few tips to ensure you have a great music list to provide  your entertainment vendor.
Tip 1: Consider the type of music being played at your wedding. If you have a mix of age groups then be sure and provide a mix of music.
Tip 2: Listen to the songs or artists you have never heard of. You  may think the song  is a great piece for the dinner portion of the reception and then you find out maybe it wasn't.
Tip 3: Provide the entertainment crew with a "Do Not Play List." You don't want them playing Macarena, but if you do not inform them then they may decide to play that popular hit.
Tip 4: This is not so much aimed for DJ's because they usually have a required attire, but if you hire a band be sure and ask them what they plan on wearing. Your little diva may have a set of lungs on her, but she may not dress to impress.
Tip 5: Occasionally, your band or dj may not have your first dance song on hand or your father-daughter dance, etc. If they ask you to bring in a pre-recorded CD be sure it works and it does not skip. I know someone who had a CD that skipped at her wedding. Needless to say, she was not a happy bride.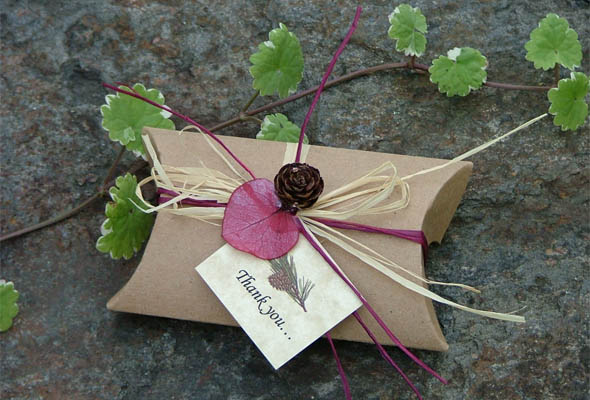 Choosing your wedding favors can be a difficult task on hand. You want to make sure it is memorable, but also not something that will be tossed aside and forgotten. A very popular item brides have been using are seed packets. I mean who is going to throw seeds away? All women love to plant and garden. As your plant grows, it serves as a constant reminder of your wedding. It's a gift your guests are sure to love, it's very "earth friendly", and symbol of your special day. Check some out at My Jean M and Beau Coup.
This table setting inspires in more ways than one. The beautiful tall roses make a dynamic statement as the centerpiece. The dark chocolate table clothes create a romantic feel for both you and your guests. The napkins hold a small white and green orchid giving it a small, but feminine touch. The favors are placed carefully onto small saucers in front of the plates. If you really are feeling up to the challenge, you could create the favors and your seating arrangement as well. Guests will get a kick out of finding where to sit and viewing their small gift at the same time. Wedding inspiration is everywhere, you just have to look!
Here is a list of the most popular first dance songs…
1."Something" -The Beetles
2. "It Had to Be You" -Harry Connick Jr.
3. "At Last" -Etta James
4. "From this Moment" -Shania Twain and Brian White
5. "The Best is Yet to Come" -Frank Sinatra
6. "Wonderful World" -Louis Armstrong
7. "My Best Friend" – Tim McGraw and Faith Hill
8. "When I Fall in Love" -Nat King Cole
9. "Unforgettable" -Nat King Cole
10. "Can You Feel the Love Tonight" -Elton John