Many comparisons can be made between a wedding and high school prom. Just as a girl grows up hoping to marry prince charming, she also is wishing to be asked to prom by a handsome man.
Women look forward to both events their entire lives. Hours (if not days/weeks) of planning and preparation are needed for the perfect night. But when it's all said and done… a woman's wedding (or prom in this case) isn't perfect unless you have the right dress. You can have the best man by your side or the best hair in the room… but if you don't feel like a princess in your dress nothing will feel right.
One of the first thing a woman will do once she's engaged is shop for a wedding dress. The same can be said for a high school senior after she's just asked to the big dance. Girls love shopping for prom gowns as much as a bride loves shopping for her wedding gown. They bring friends along, take pictures, and visit as many stores as they can.
Do you remember your high school prom? Did you have the perfect dress that night? The type of dress that made everyone in the room stop dancing and look with awe at you?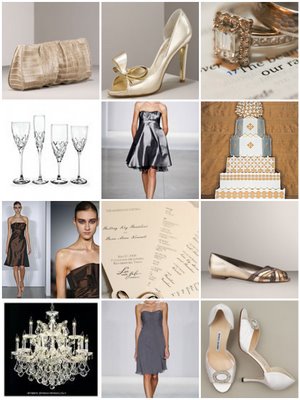 What colors are in this wedding season? Creams (golds) and gray seem to be quite the popular duo. Both colors are elegant and go with everything. If you're not a fan of the gray, you may want to consider cream. Cream is subtle and warm, it can be paired with several if not all colors. The right shades of blue/grays can make quite the statment as well. When choosing the colors of your wedding, be sure and have colors that compliment one another. For instance, if you choose a pink, think about a color on the opposite side of the color wheel, like brown. Having a lighter color paired with a darker color will really allow things to stand out. Brides.com has a very neat tool that allows you to combine and look at many color palettes togther. They give you tips and suggestions on what colors to pair together.
Looking for that perfect wedding dress? After much research, I have come to find that Priscilla of Boston has some of the most fashionable and unique designer wedding dresses on the runway. Their dresses come in several silhouettes, necklines, and are custom created to ensure the perfect fit. The spring 2009 collection is one of the best lines I have seen and these high-end gowns are one of a kind and will have your wedding guests asking where you purchased your dress. With five lines (Priscilla of Boston, Melissa Sweet, Platinum, Vineyard, and Reverie), there is a large assortment to choose from. Want sleeves on your gown? No problem, they will create the dress you want with the features that you request.
Priscilla of Boston also has a bridal party line, including bridesmaid dresses as well as flower girl dresses. The dresses come in an assortment of colors and lengths. Again, the dresses are custom fit so that you look your best! Check their designer gowns out! I will guarantee you will fall in love with these dresses, bridal gowns, and bridal party.
Priscilla of Boston currently has fourteen signature salons and a fifteenth coming to Orlando, Florida. If you are not near one of those locations, they have retail partners nationwide. Many bridal stores will carry one or all of the lines. However, be sure and make an appointment with the salon. This will ensure you will have their undivided attention and the staff can better serve you.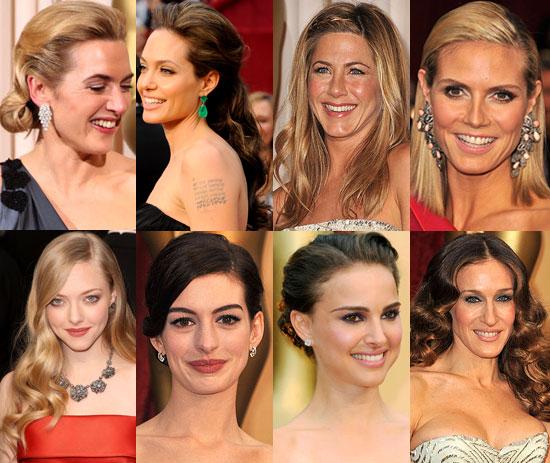 Need some wedding hair inspiration? Check out these eight fab hair styles by some of the most beautiful women in Hollywood. Whatever you're looking for, up-dos or leaving your hair down, hair stylists usually will ask for pictures to get an idea of what you want. Your hair style on your wedding day is important and why wouldn't it be? You want to look your best and feel it too! I have done the research for you! I found a few websites I thought were worth looking in to, so check them out. See if you see any hair that inspires you. All five websites seemed redeemable to me. Don't forget to leave a comment and let me know what you think of the websites. It helps having feedback and let's me know if the information provided is helpful.
2. The Knot
5. Model Bride
Not only do brides have to worry about picking out the perfect wedding dress, but they also have to pick out the bridesmaid dresses! There are so many colors and styles to choose from… not to mention the price range! Generally, the bridesmaids purchase their own dresses, so you'll need to keep their financial situation in mind.
Having a difficult time choosing the perfect bridesmaid dresses? Here are few tips that won't steer you wrong.
Tip 1. Price, in this economy the girls will appreciate a dress that won't break the bank.
Tip 2. If you are getting married in the spring or summer months, try and stick with dresses that are knee length or T-length.
Tip 3. Look for dresses that are not too formal. This way the bridesmaids won't be upset about purchasing a dress that they know won't be worn again.
If you are getting married this spring or summer, you probably want to look for the lighter colored dresses, especially if it's an outdoor wedding. Typically, in the spring and summer months, bridesmaids are wearing T-length or knee length dresses. Popular colors are shades of pink, green, blue, and now sherbet seems to be a popular color as well. For example, these dresses from David's Bridal are fun and stylish. The prices are very reasonable, very trendy, and the best part is, the girls can wear them over again because they aren't too formal.