The wedding first dance surprise is a phenomenon that caught on just a few years ago. Pretty much with the revolution of YouTube and online video sharing, couples have been surprising their wedding guests with something a little more then a romantic slow dance. More and more first dance surprises come online everyday. It takes a strong personality and a lot of practice to pull something like this off.
Check out two of my favorites.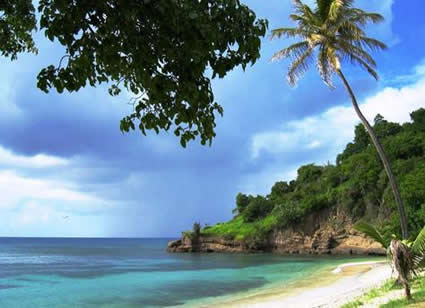 Honeymoon Sweepstakes
Alright ladies, the time for you to have the perfect honeymoon is here. Brides.com has a chance for you to enter a three night stay at Laluna Resort. You can enter the sweepstakes up until September 1st of this year. The official rules can be downloaded here. You may enter the sweestakes through the mail and over the internet. To enter visit brides.com. I was reading the rules and it did not specify whether you can enter just once or if you can enter multiple times, so try it out. It doesn't hurt to try and enter every day. Five minutes of your time can pay for your honeymoon. Good luck to you!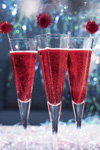 Candied Cane
Need a specialty drink for the big day? Try this fun and sweet candy drink. It tastes great and looks even better! I've been to a few weddings where the bride and groom offer a few compliment drinks. I kept it simple at my wedding and went with beer and wine, however, many couples choose to have specialty drinks, like this one for instance.
If you're looking for your specialty drink or other simple cocktails for the big day or for your bachelor/bachelorette party, check out the Liquid Muse. The website has some great ideas and drinks as well.
Candied Cane
1 oz. Boca Loca Cachaça
1 oz. crème de mure
1 oz. fresh lemon juice
1/2 oz. simple syrup
2 oz. champagne
Shake ingredients with cracked ice until chilled. Sugar the rim of a chilled champagne coupe or cocktail glass and strain ingredients into glass. Float 2 oz. champagne and garnish with a lemon twist.